About Us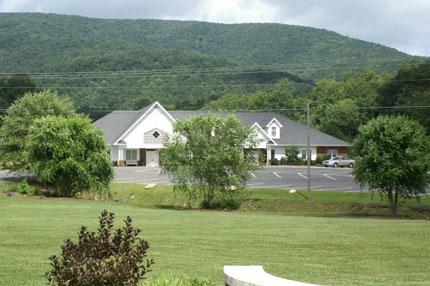 The Boone's have made a pledge and commitment to provide the area's finest care and the widest range of burial and cremation options at the most reasonable cost. Boone Family Funeral Home has been selected by families who have lived here for generation after generation - families who have come to know and trust us over the years. Our experience over the many years we have served assures families that the details you desire will be carried out in a professional way. Being located Ashe County we feel a special obligation and commitment to this community. We grew up here and live here and that is why we are the area's only firm to offer this unconditional guarantee:
BOONE FAMILY GUARANTEE
Our fair prices represent the greatest value in the area. "Our staff is kind, considerate, sympathetic and knowledgeable. Our facilities are the most modern and comfortable. Our services are handled with dignity and respect. If you are dissatisfied with any aspect of our service, we will reduce or eliminate that ceremony charge."
In addition: Should you find a price for comparable services and/or merchandise at another area funeral home for less... we will match that price...
That's our Guarantee...