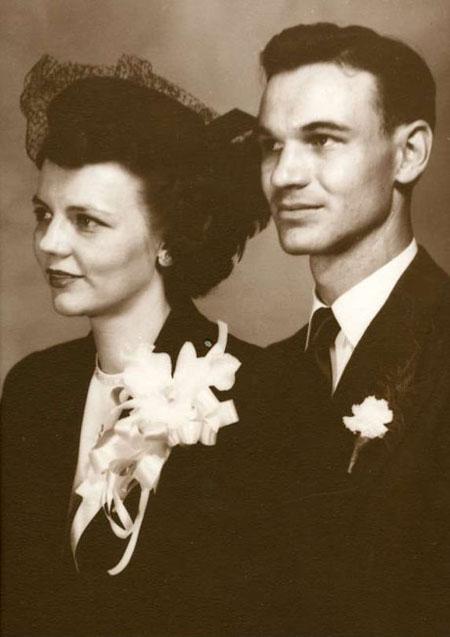 Our Heritage
The Boone Family began in funeral service in Ashe County in March of 1957. J.D. & Bertha Lou May Boone and D.H. "Shorty" Walker & wife Alta Dickson Walker purchased the Reins-Sturdivant Funeral Home of West Jefferson, NC.
During the 1950's and 60's the funeral home also provided the area with Ambulance and Medical Transport Services, provided answering service for the local fire departments and dispatched fire and rescue.
In 1960, J.D. & Bertha established the area's first and only memorial park, Ashelawn Memorial Gardens. In 1972 Mr. Boone built the first funeral home on cemetery grounds in the state of North Carolina. In 1979 their son David joined the firm and served as general manager for over ten years.
The Boone's have made a pledge and commitment to provide the area's finest care and the widest range of burial and cremation options at the most reasonable cost. Boone Family Funeral Home has been selected by families who have lived here for generation after generation - families who have come to know and trust us over the years. Our experience over the many years we have served assures families that the details you desire will be carried out in a professional way. As Ashe County's "Locally Owned" funeral home we feel a special obligation and commitment to this community. We grew up here and live here and that is why we are the area's only firm to offer this unconditional guarantee:
​The Boone Family Guarantee
Our fair prices represent the greatest value in the area.

"Our staff is kind, considerate, sympathetic and knowledgeable.
Our facilities are the most modern, comfortable and spotless.

Our services are handled with dignity and respect.

If you are dissatisfied with any aspect of our service, we will reduce or eliminate our ceremony charge."
AFFILIATIONS
Boone Family Funeral Home has the strongest professional affiliations. These affiliations provide us with an association of trustworthy forward-thinking funeral directors who are as committed to consumers' needs, as they are family's needs. This unique blend has shifted the focus to service and value and assuring we provide a daily advancement of service standards and experience resources to draw on.
We are the areas exclusive member of the International Order of the Golden Rule, an association of independent funeral homes selected and extended membership by invitation only. http://ogr.org/
We also belong to the National Funeral Directors Association, North Carolina Funeral Directors Association, Cremation Association of North Carolina and the Ashe County Chamber of Commerce. http://www.nfda.org/
Please feel free to visit their websites through the links provided to learn more about these and other related organizations